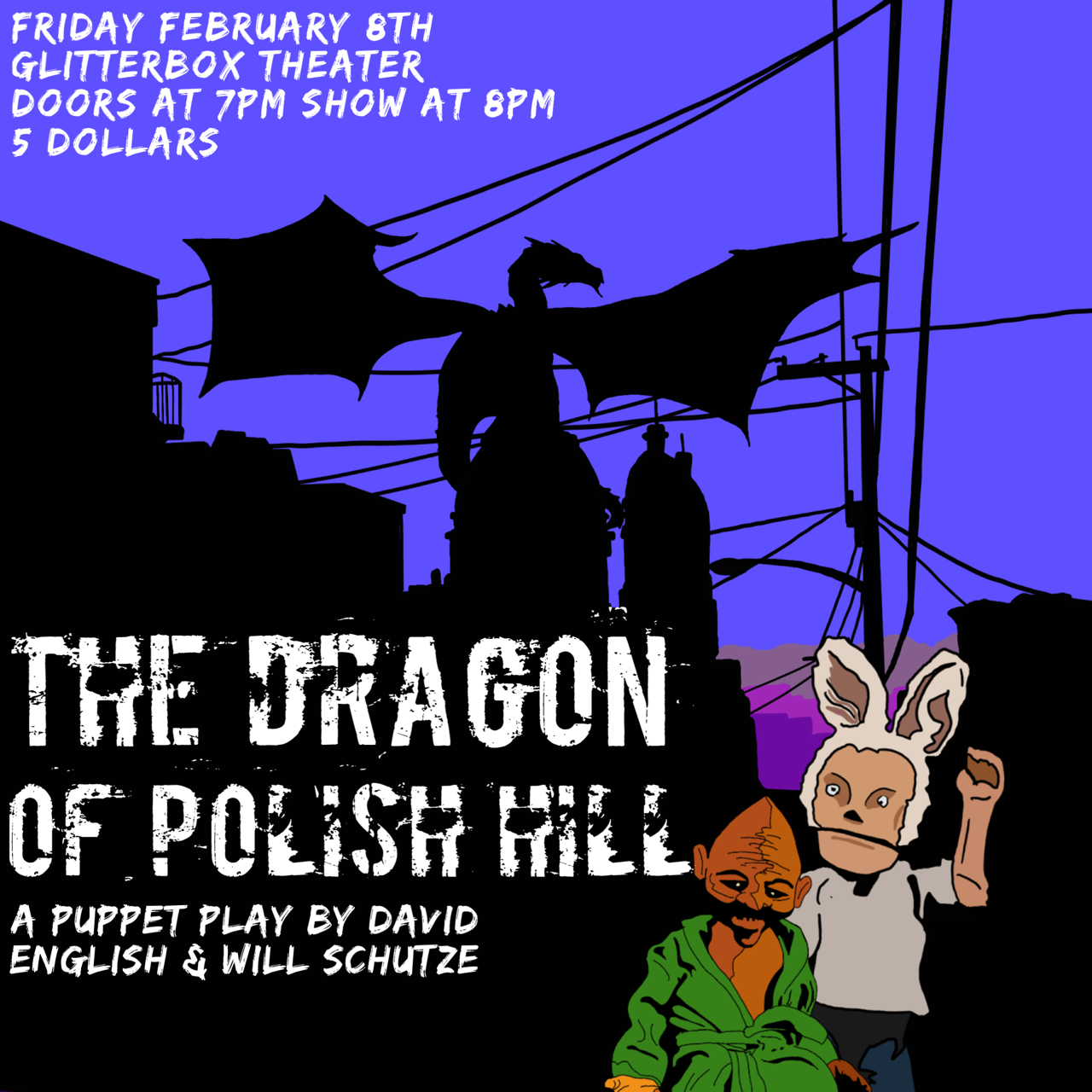 Artist Opportunity Grant 2018
Dave received an Artist Opportunity Grant from the Greater Pittsburgh Arts Council to support a one on one workshop with Los Angeles based master puppeteer and marionette maker, Matt Scott, of Rasputin's Marionettes. January 12-19, 2019.
Halloween Puppet Slam 2018
Dave Hosted the guild's Halloween Puppet Slam. It was an all star lineup of more than ten acts, live music, and a fantastically ghoulish evening at The Glitterbox Theater.
A Puppet Slam N' Picnic 2018
Dave hosted the guild's summer puppet slam at the beautiful mountain top farm where Spring Hill Brewing lives. It was a hot thunderstorming night and we all crammed into a 125 year room that was once a bowling alley. It was sweltering. One of the highlights was surprising Al Pantone with the presentation of the Al Pantone Award for excellent helpersmanship and can-do attitude.
For a few months Dave played party tunes and made puppets dance for bowling families at Arsenal Bowl in Lawrenceville. That turned into a really fun time! He is available to Puppet DJ parties!
KDKA Pittsburgh Today Live! CMOA Midway
Dave and collaborator Anna Azizzy visited the Pittsburgh mid-morning news scene to promote the upcoming Carnegie Museum of Art's Midway event where they had a puppet vs acrobat hand standoff. May 2018.
The New Orleans Giant Puppet Festival 2018
Providing voices, puppets, and writing Dave performed at The New Orleans Giant Puppet Festival as part of an original puppet play by Will Schutze called "Edmond's Great Adventure". April 2018.
Pittsburgh Day of Puppetry 2018
The spirit of the Pittsburgh Day of Puppetry is captured in this photo where Mayor Bill Peduto is wearing the finger puppet version of his city council nemesis and speaking to himself in her textured falsetto- while a much larger puppet mayor looms supportive in the background- all at the podium surrounded by a crowd of staffers, bystanders, and press members. This played out better than I could have imagined.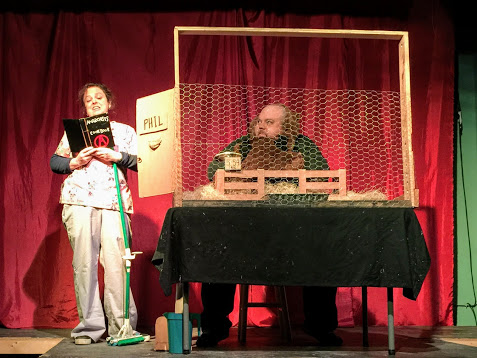 Groundhog Day Short Play Festival 2018
Dave started February 2018 playing an anarchist groundhog in Kirsten Ervin's short play in The Groundhog Day Short Play Festival at The Glitterbox Theater.
An Excruciatingly Ordinary Toy Theater Show
Dave performed as a special guest on Zach Dorn's ongoing toy theater series in January 2018 at The Glitterbox Theater.
Boom Concepts Studio Artist @ Babyland 2017-2018
Dave was the first artist to set up shop in Boom Concept's studio space in the Babyland Artist Collective. The timing of the space being open just as Dave moved back to Pittsburgh was perfect. It allowed Dave a base of operations, a place to make new work, and a crossroads of opportunities to meet other artists. In 2019 Dave is collaborating with Boom on "Boom Presents Puppet Karaoke With Dave English" February 13th. Valentine's Day Eve. Puppet Love Songs.
Babyland Artist Collective
The year I spent in Boom's studio in Babyland was crucial to my productivity. This is me getting prepared to leave Pittsburgh for the New Orleans Giant Puppet Festival.
Boom Studio Space @ Babyland
When Dave found this space it was being used for storage. He was lucky to set up a studio here and had a very productive year working around some very talented people. Dave helped to activate the space and get it ready for it's next occupant.
Dave is also a fair weather street performer and busker at many foot-traffic events. Keep an eye out for him and throw a dollar in his bucket- or hire him to charm people at your event! This photo shows Dave performing at the Penn Avenue Arts Crawl in Garfield standing in the archway of an architecture firm that used to be a jazz club and then became a nuisance bar called "The Tiger's Tail Bar". For a few weeks in 1981 Pittsburgh's East End experienced a wave of sightings of costumed men lurking the city streets. Police chased a man in a bunny costume into this bar- where he disappeared.
Art All Night was in a weird part of the South Side in 2018. It was a beautiful setting actually. This building and this doorway were just sitting there waiting for Dave to do a puppet show.
Cultural District Gallery Crawl
The recesses of old storefronts serve a practical purpose as immediate stage with shelter over head, places to hang your puppets, and sometimes lighting, The aesthetic of an abandoned storefront acts as a nice frame for a performance and depending on what used to be there speaks to time and change. This photo was a wig shop in downtown Pittsburgh's Cultural District that glowed red from an art installation across the street during the Pittsburgh Gallery Crawl.
Dave played the part of the Pervy Magic Lamp in the Princess Jafar Show Christmas Special. He built the puppet, wrote the character's song to fit the script, voiced, and puppeteered in multiple sold out stage shows.
Mr. Punch gets a job working for Donald Trump in "A Man For The Job!" Original song by Mr. BoneTangles. Music by Middle Children. Puppets by Dave.
Pittsburgh Performance Arts Festival 2017
Presented at Glitterbox Theater and Babyland Studios, Pittsburgh PA. This suitcase show, A Man For The Job, featured Mr. Punch being appointed a cabinet position as Director of Family Values.
Bloomfield Halloween Parade 2017
Mr Funfangles and Jerry McNoise shake down Liberty Avenue at this joyful neighborhood tradition.
Charleston Day of Puppetry 2017
The Charleston Guild of Puppeteers meets with Mayor John Tecklenburg in Charleston City Hall for the official proclamation of Charleston Day of Puppetry! March 21st, 2017.
The Moon Kings at The Halsey Gallery's annual Moon Party, Charleston, SC. 2016
Part of the Charleston Guild of Puppeteers entertaining guests at a fundraising event. This walkabout hand puppet stage is inspired by an antique Chinese street performer design.
Charleston Guild of Puppeteers. 2016. Charleston, SC.
Low quality image. High quality performance. Dave as "Hello Hollywood I'm Kris Peckerman" at RIP City Charleston, SC. Puppet wig by Sage Graham. 2016.